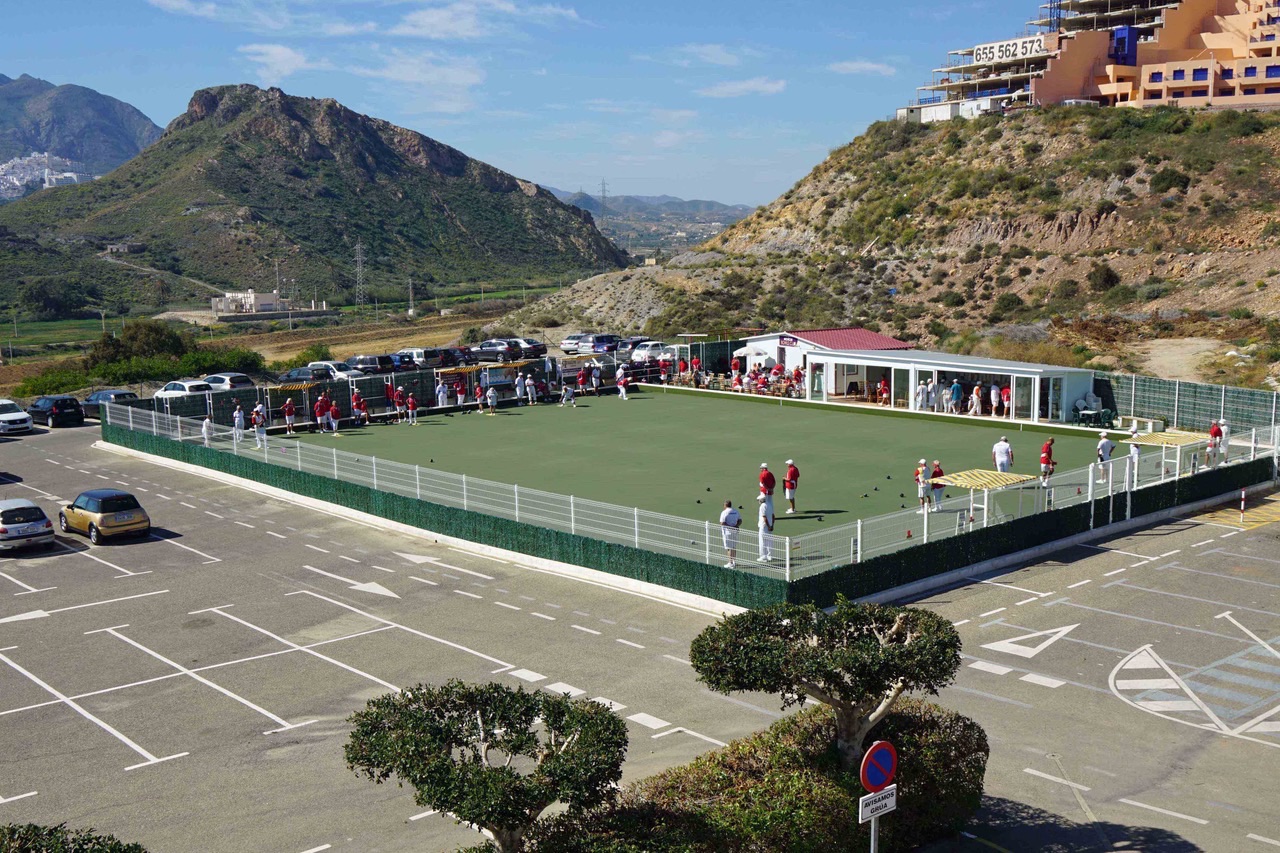 ***MOJACAR BOWLS CLUB COMMITTEE LATEST UPDATE 3***
Dear Bowlers
Unfortunately our planned opening date of 30th June will not be possible due to the hotel not completing their necessary work on time for us to prepare. We will now open 2 days later on 2nd July.
Please wear a face mask when entering, you will be asked to sanitise your hands and register with your name and contact details in a book provided outside the office, please bring your own pen to use. We are required to do this to provide Track and Tracing information should it be required. All our furniture and equipment will have been sanitised by the hotel and they will continue to do this on the days that we open. Members will not be allowed extra visits for practice or games outside of these sessions for the foreseeable future.
We are still awaiting the final regulations from FAB/ Junta de Andalucia which will cover the 'New Normal' and we will send these to you as soon as they are received. In the meantime we will continue to operate under the Phase 3 guidelines adjusting the social distancing to 1.5 metres which we know has changed. We are aware that in some instances the Phase 3 rules seem over the top but in the interests of safety we will apply them until we receive the update.
On behalf of the Committee, we look forward to bowling together again soon.
Chris Nuttall
Vice President
MOJACAR BOWLS CLUB COMMITTEE UPDATE
**MOJACAR BOWLS CLUB COMMITTEE UPDATE 2***
Email from Ann Holden.
We had another committee meeting today and with more easing of lockdown, we will be returning to bowls again.
As from Tuesday 30th June,
we will be returning to roll ups on Tuesday,Thursday and Saturday AM only. We will be limited to 3 rinks and a max. 24 bowlersSocial distancing will apply at all times Registration on arrival( for Track and Tracing). Name and contact no / email will be required. FAB 2020 cards must be carried and shown if required (these are now available for issue, from the office) Face masks should be worn on arrival, but not necessary when bowling. Please bring your own cleaning cloth and pen.
Updated rules of play will be forwarded to you after 23rd June 2020 and copies will be in the club.
Please do not come to the club is you have a cough, cold or are feeling unwell.
Thank you and happy bowling.
Regards
Ann Holden
NEW..... CLICK ON 'CLUB COMPETITIONS' then 'REVISED CLUB COMPETITIONS SCHEDULE' To view/download the NEW 2020/2021 calendars.
LOCKDOWN UPDATE. ...BOWLS CLUB WILL REMAIN CLOSED UNTIL TUESDAY 30th JUNE. WE ARE GETTING THERE. PLEASE BE PATIENT AND STAY SAFE.