FINALS DAY SINGLES COMPETITION LIVE [almost]
Well it's nearly that time..., Are you sitting comfortably....We are! It's another beautiful sunny day in Mojacar.
The scene is set and the seats are filling and these beauties are what they are playing for.
Comeback for the next report in Half an hour, with maybe some guest interviews
First blood to Derek (the Red Baron) Weeks.
And Izzy McKay.
The crowd are in a frenzy... well soaking up the sun....did I mention it was gorgeous over here?
Sort it out Verna.
It's official it's a rout!
The Red Baron is flying high, coming at young Graham out of the sun, peppering the jack, time and time again.
Back in five..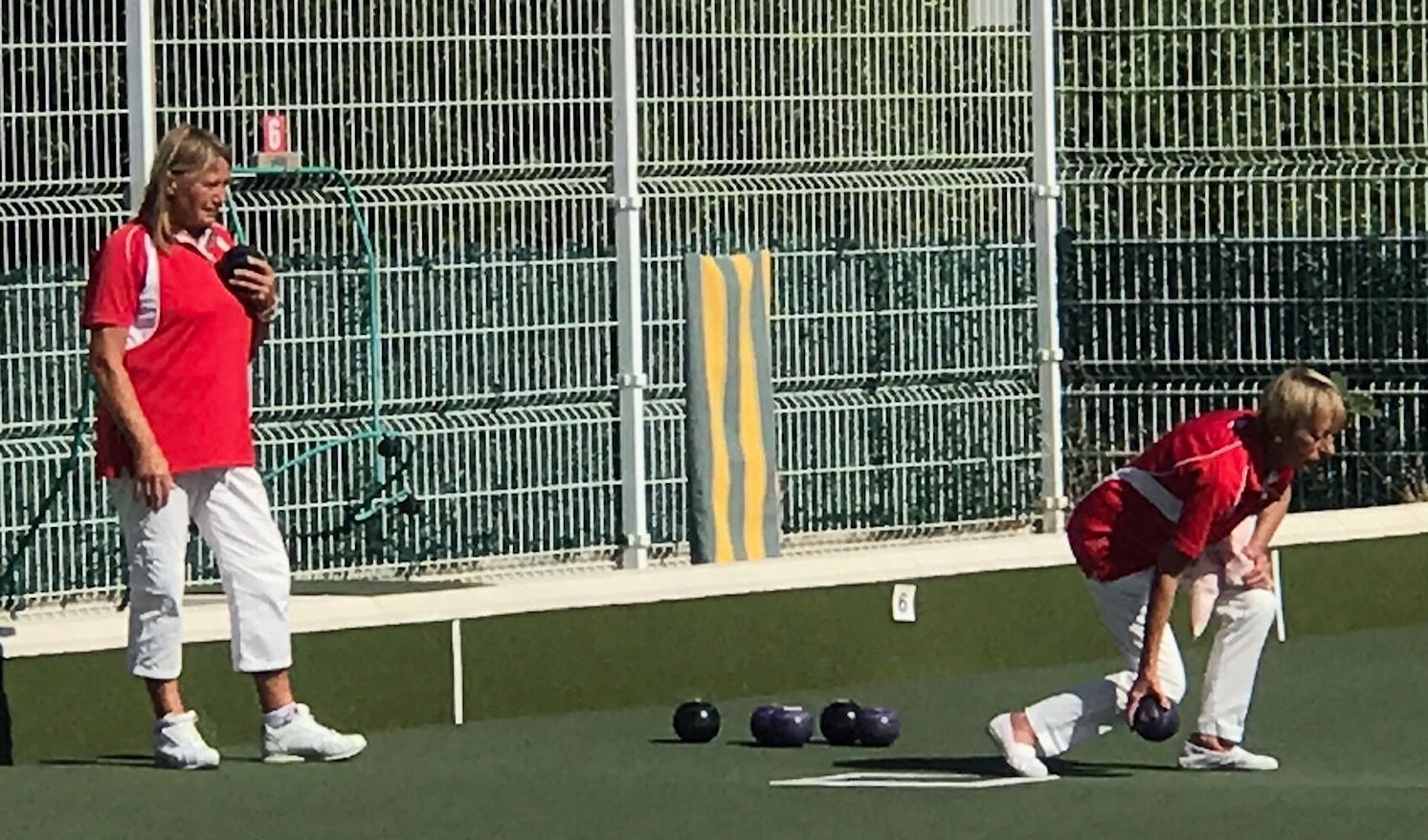 Meanwhile the excitement is mounting as The pocket rocket Chris Gill wards off the mythical unicorns charms and spells and reduces the deficit to just 2 points. 11-13. Go girls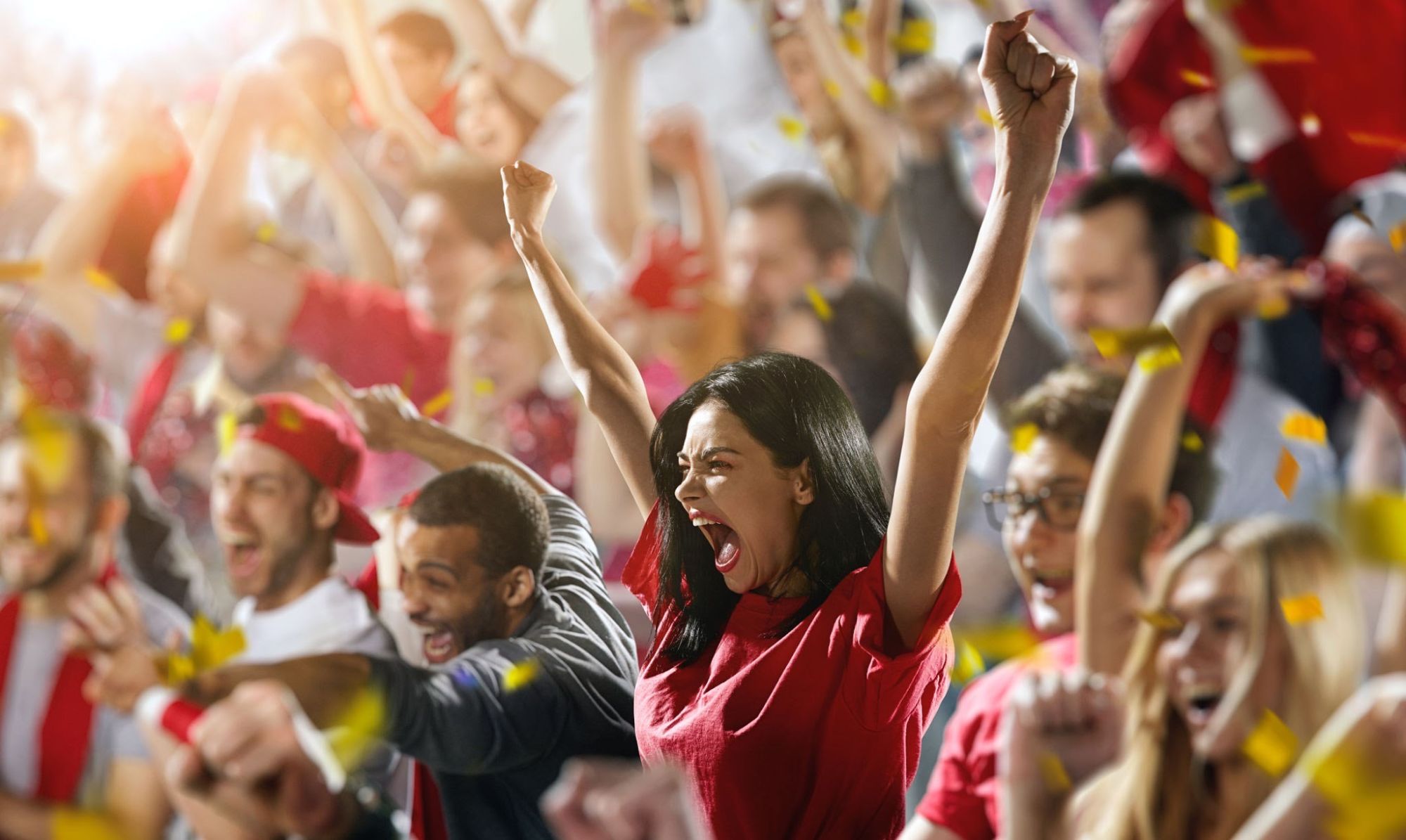 When is a rout not a rout?
Young Graham fights back.
The Red Baron's not getting all his own way. 18-9
Back in five..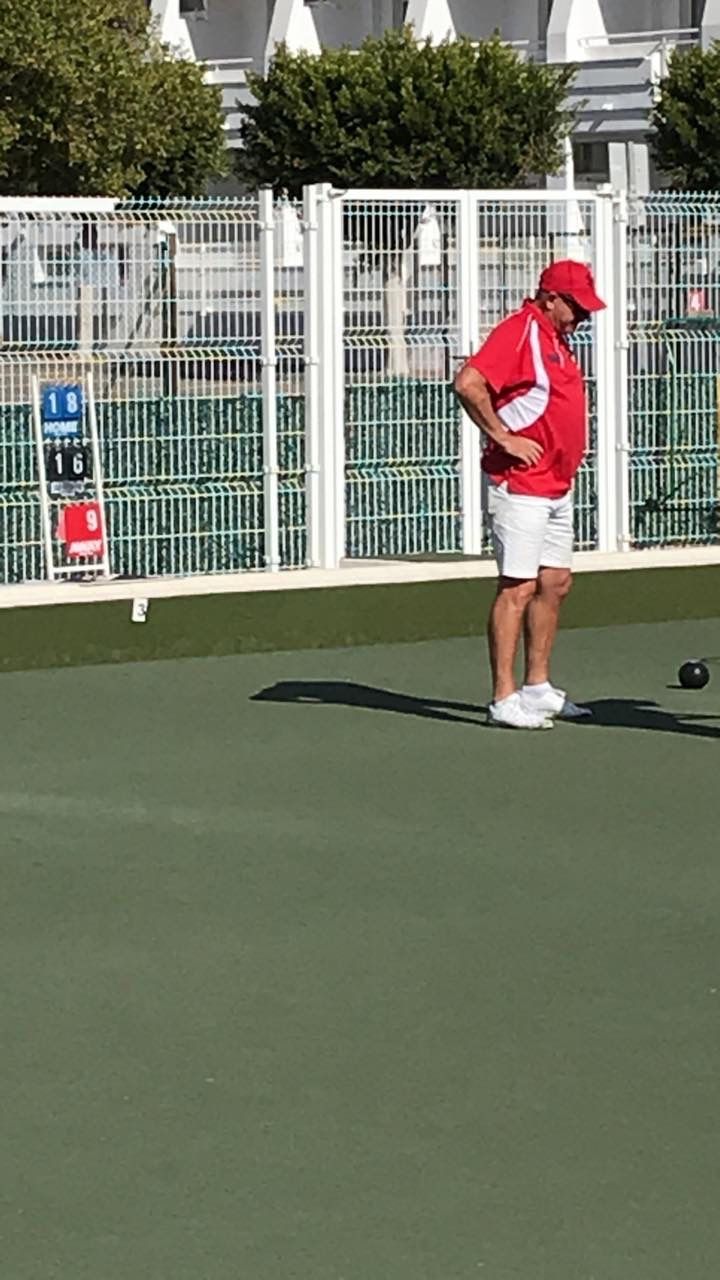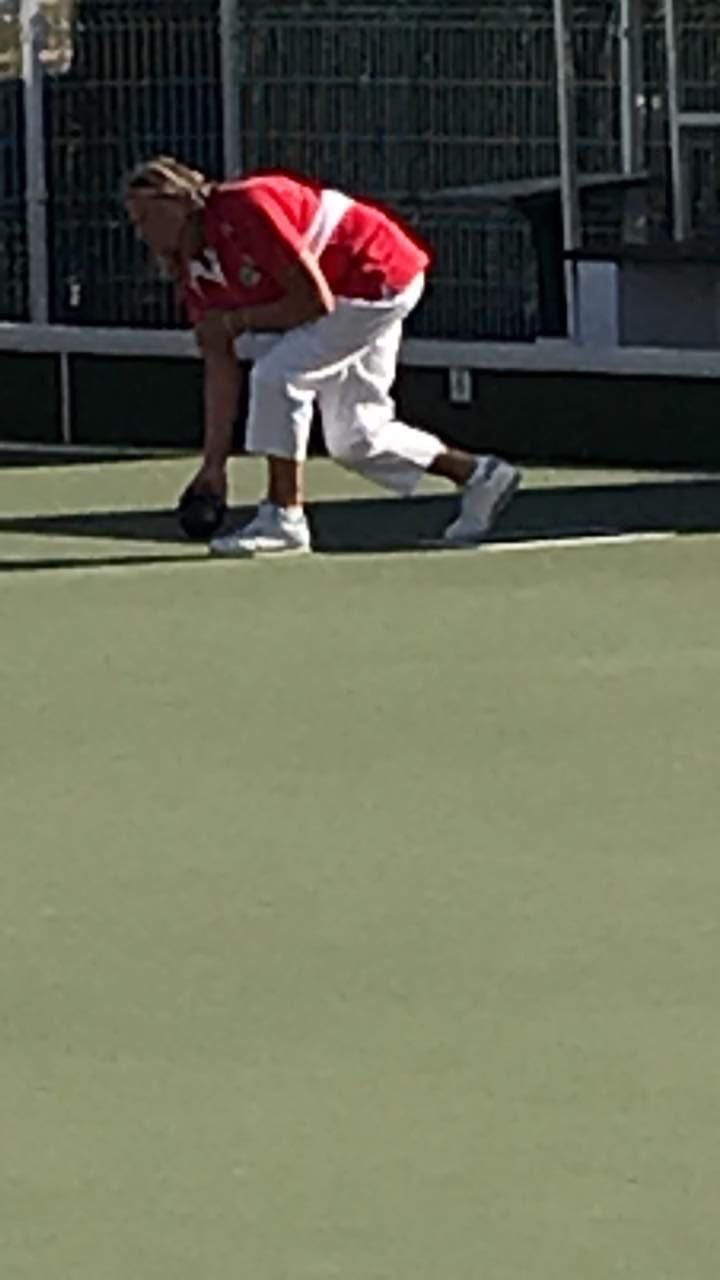 Oh,oh, the pint sized Chris has pulled the Unicorns tail..
19-11 back in five.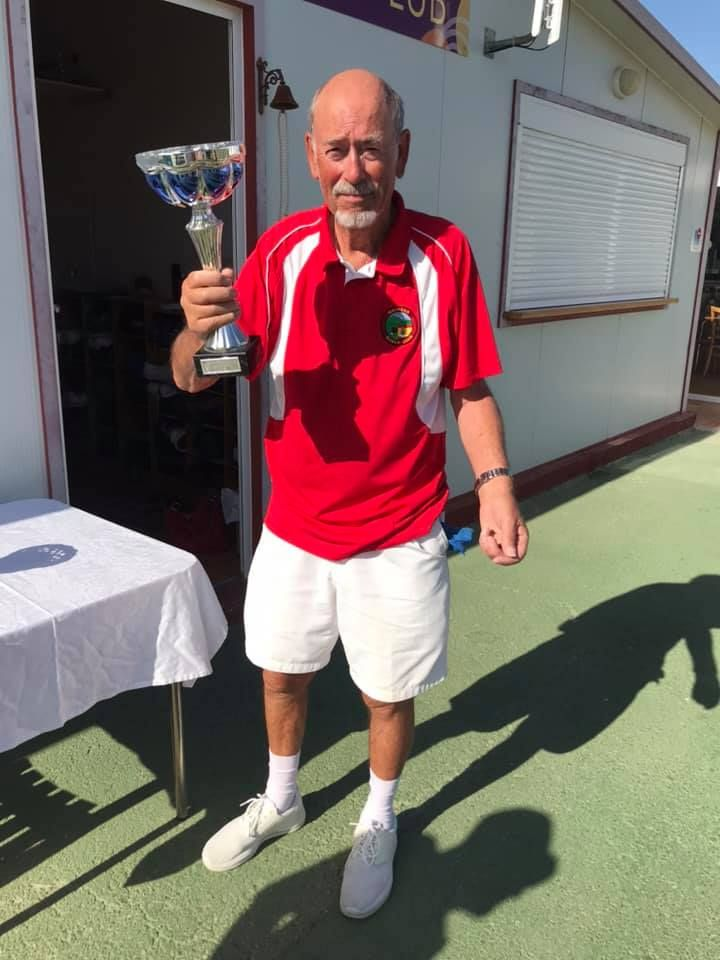 And it's all over in the Men's finals
22 - 9
the Red Baron
Derek Weeks does a victory roll
It's all over now for the ladies as well.
Well done Izzy who galloped to a 22 - 11 victory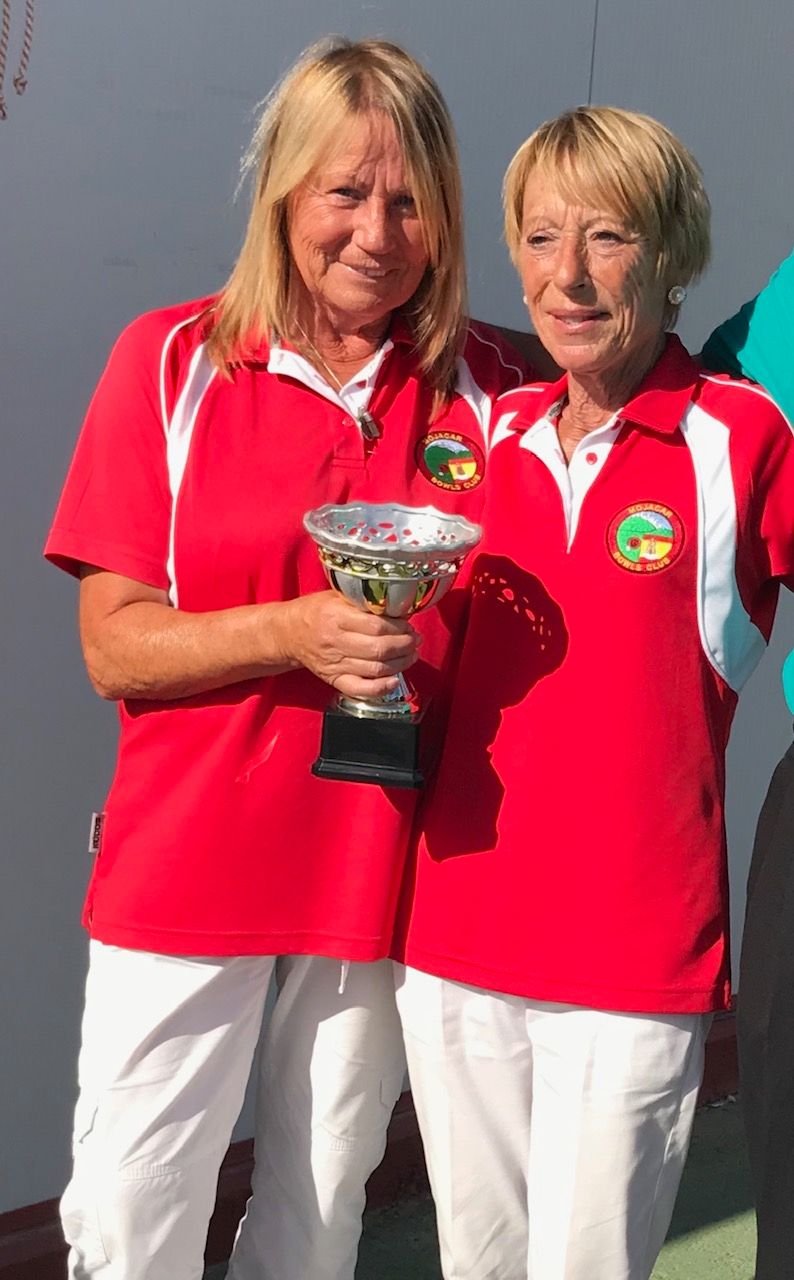 Well that's all folks...
The Winner's got to hold the Silverware, albeit only briefly and they are now, safely back under lock and key.
The field of dreams is deserted with only the faint echo of ghostly bowls making their way down the rinks, thinking of what could have been....."Maybe next year"they whisper.
What a load of old twaddle...here are some more pics of all the finalists and markers, look out for Chris Nuttall smiling, a rare (and quite scary sight indeed).
You are ALL WINNERS.