2020Club Championship Singles Competition [Sometimes Live]
You heard it first on here...except if you are on facebook and you have been looking on the Mojacar Bowls Forum.
[Was] LIVE from the Bowls Club. Hot off the Press...
The Preliminary round winners are...
The scores are in from the First Round session and there is no respite for the Roving Reporter/ trainee assistant to the Competition Secretary and website apprentice.
The winners are.....
The First round AFTERNOON session winners are... ....( this is where there is a slight problem) As Roy Savage got a bye and didn't need to attend and Verna Bimpson had to leave early. So here are the other two winners.... the indefatigable Izzy McKay and Joyce 'capability' Brown..... Well done Ladies and Roy! See you all in the Quarter finals tomorrow after roll up.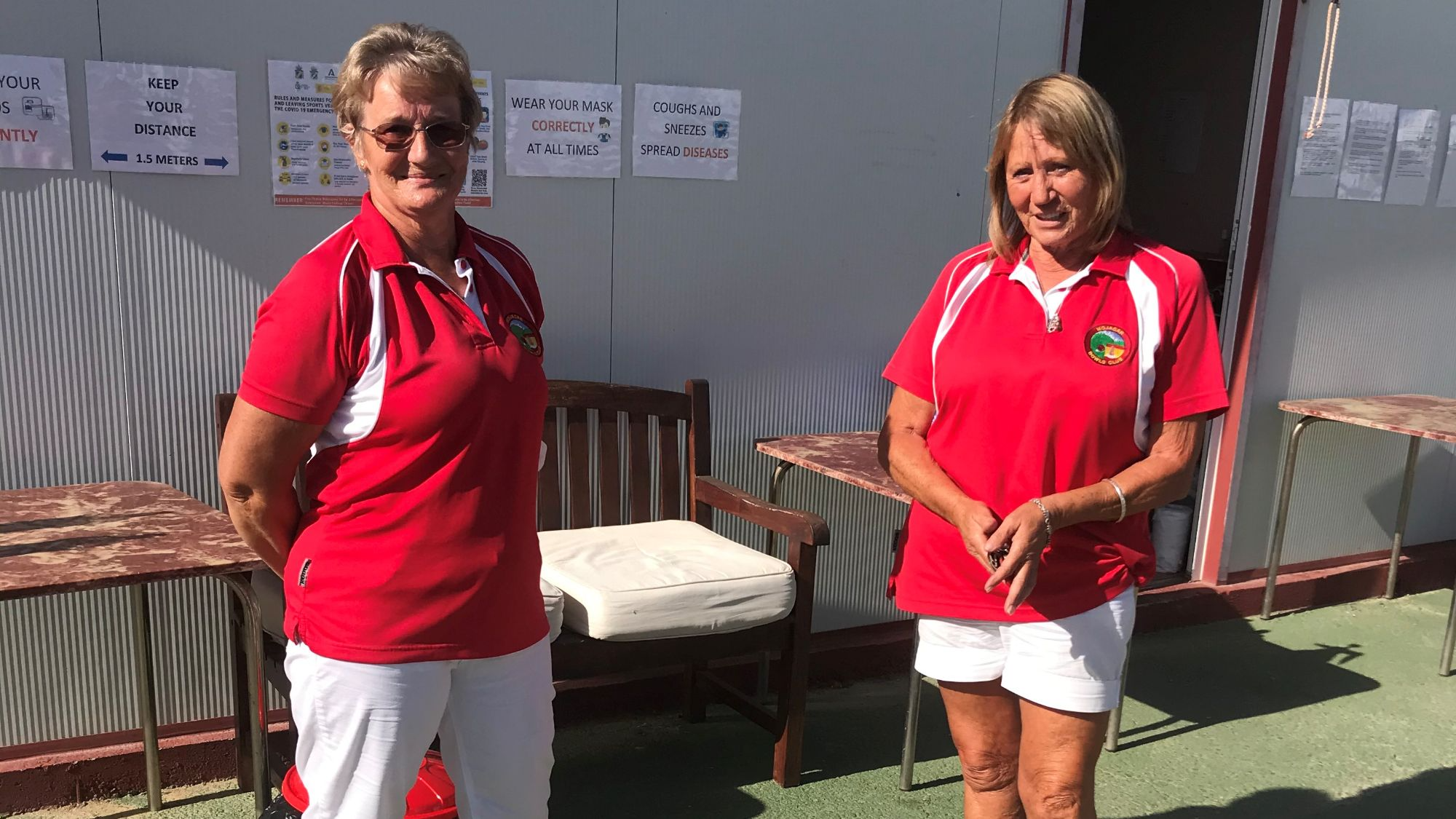 Day 3 of the Club Singles Championship..... The quarter finals
What a glorious afternoon in the sunshine it has been.
And the bowling, well that has been something else!!
Four games that shall be talked about for years. Well, until the semi finals on Thursday at least.
The match of the day has to be the all ladies affair between Izzy and Joyce.
Earlier in the week there had been whisperings that Joyce was the dark horse in this competition.
Joyce started well, but Izzy got into the groove and soon took the lead, but Joyce held on and gradually clawed back the points until what turned out to be the last end with Izzy holding the two she needed for the match, tight on the Jack. Joyce launched a sublime last bowl on the forehand, which sailed down the rink taking out Izzy's bowl leaving her's on the Jack .. game over! 21-19. Brilliant.
As well as a photo of the victorious semi finalists (don't they look happy) I thought I would also pay homage to our wonderful markers who give their own time for free to ensure that our competitions run without a hitch.
In case you don't recognise them behind the masks, from left to right.
Donnie Rosie, Mike Brown and the 'No nonsense' Nuttall's the Lovely Hazel & Chris.
Well done guy's, I do like those shirts!!
Tune in on Thursday afternoon for the next exciting instalment of the best bowling competition in Mojácar.
SCRATCH THAT...... BLOODY COVID 19 STOPS PLAY,........ROVING......... & REPORTING !!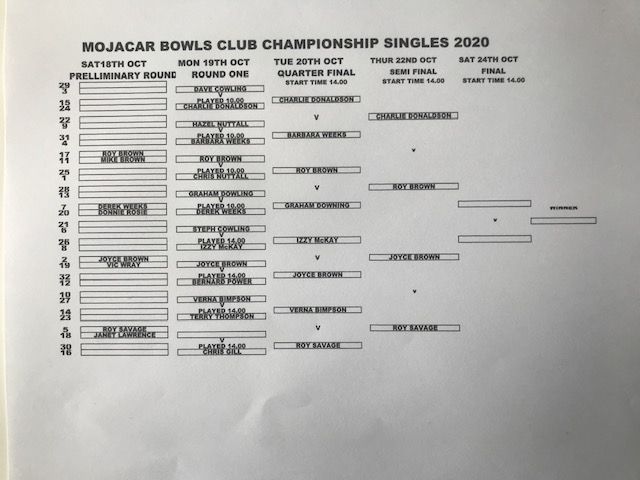 ignore this text just using for formating